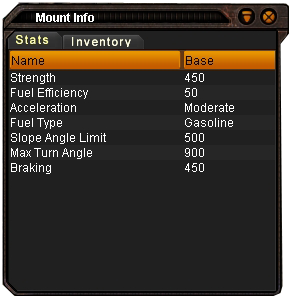 Dune Buggy is a Science tradeskill knowledge. It is learned from the Tradeskill book Dune Buggy Research. 
This is the next level up in the Vehicle chain after Motocycles, and knowledge of both Motocycles and ATVs is required to learn how to make Dune Buggys. Each of the 4 components takes about 8 or 10 hours to craft. The assembly of the parts takes another 8 or 10 hours. Possibly more outside of a Lab.
A Dune Buggy can be painted. You need a Simple Paint and Dye kit or better(at least one, up to 3 to color the whole thing). These can be crafted, or purchased at Auction.  Go to any Garage, and find the Garage Manager. Clicking on him will give you a menu (Tow, Park, ect..)...one of the options is a paint can. This will open a paint window. Drag the Dye icons from your pack to the Window, and select a color. 
Note: You do NOT have to craft a Dune Buggy yourself to drive one. While expensive, Dune Buggy Keys can be bought via auction for around 40,000 chips (4 red chips) as of this writing. You can also buy completed individual crafting parts at auction for around 1 or 2 red chips as well, and assemble one yourself more quickly. You will need to have a Dexterity of at least 35 to drive one. It has 44 storage slots and a 265kg capacity.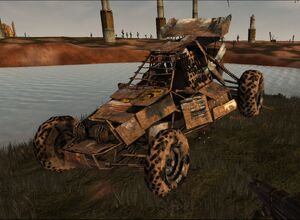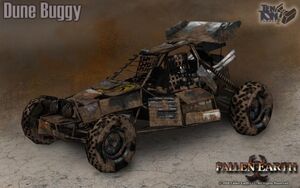 Models
Recipes
In order to craft any vehicle, you will need to complete the ATV Quest. As the tradeskill book requires components from both the ATV and the Motorcycle, you will have completed both these constructions before you can commence building the Dune Buggy.
Community content is available under
CC-BY-SA
unless otherwise noted.