Goals
1. Acquire Architecture Textbook

2. Return for your reward
Mission
Mission:
Mayor Linda Chian
of Terance has indicated a house on the east end of town which she needs you to search for a red architecture textbook.

Description
Okay. Okay. I think I've figured out how to fix this. One of the people who fled Terance when the Diggers showed up had this book -- like an old textbook. It was about architecture, and it might help me to understand these schematics. The man I'm thinking of didn't have any books with him when he left, so it's probably still here. Search his house on the east end of town and try to find it for me, okay? It could fix everything!

Tell me more.
Progress
The book you're looking for is found in the house marked with the red waypoint for the mission, on a shelf in the bathroom.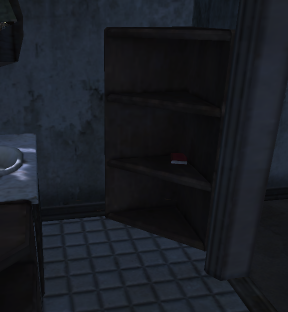 Completion
Community content is available under
CC-BY-SA
unless otherwise noted.