Goals
1. Find the Missing Delivery

2. Return for your reward
Mission
Mission:
Find the missing delivery for
Jenna Soss
in Clinton FARM.

Description
So, I ordered some parts frtom Odenville that should've been here by now. The Franklin's Rider in town says the trader I ordered from didn't receive them. Could you find out what happened to the delivery? I need those parts to keep this place running.

Tell me more.
Progress
The trader's body is found just south of town (~3947500 3363500). Upon selecting the body, you'll pick up the
LifeNet Repair Parts
.
Completion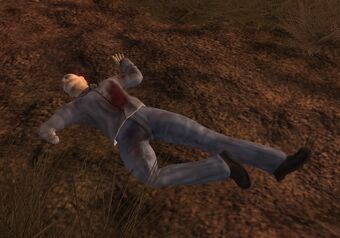 Community content is available under
CC-BY-SA
unless otherwise noted.