Sector: Kaibab Forest
County: Pine Valley
Waypoint: /waypoint 6690892 4855514
Tourist Telescope: /waypoint 6690319 4860656
LifeNet Fast Travel Terminal: /waypoint 6626085 4842483
Garage: /waypoint 6682614 4880973

Description
A former Vista occupied area struggling to rebuild after the dissapearance of many of its residents. This area is involved in a struggle with the Pale Ones.
Vaults
Merchants
Trainers
Conversers
Managers
Enemies
Missions
Other Notable Information
Near Tannerfield are also two Events: Super Soldier sighting! and El Cadejo!. At the nearby Cultist Farm spawns a Curious Debris /waypoint 6682252 4829120
Completing the Mission Chain Down the Well, Missing Rider, Cold Blood and Out of the Woods gives you the Wastelander Achievement: Tan their Hides.
Satellite Images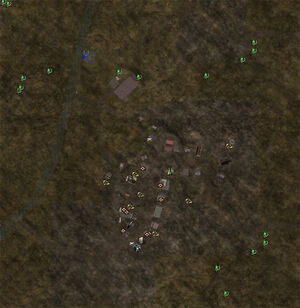 Community content is available under
CC-BY-SA
unless otherwise noted.